No, technologies are no longer mere support tools. Today, they are indispensable allies of any business and an integral part of its evolution. Today, they are changing the way companies are in the market, making them look at innovation and change as a natural and future oriented state. And today, they are with us – more than ever.
If a decade and a half ago, they were the great concern of any Contact Center project, today – time and reason says – communications infrastructures continue to be one of the most complex and demanding components regarding the implementation and support of the activity. Therefore, it is not surprising that, at GMtel, we have made them our bet. In recent years, we have been developing the specific skills of these technologies (ACD, Recording, SIP, Voice, Telephony, IVR or other systems), betting on experience and certification and continuous training of teams, always with a view to multidisciplinarity.
Enabling installation in virtual environments, they are ideal for those who have a high concentration of voice channels, but do not dispense with security. The best part? They reduce hardware massively (yes, we understand).
Security, legal compliance and memory - there is nothing like memory. After all, we remember every day how essential voice recording technologies are, and how they are with us from day one.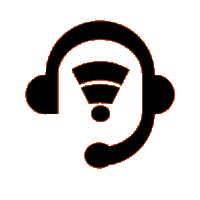 Person-to-person sessions, video conferences, group sessions and collaboration, with voice and video, without leaving the browser and without any installation. Goodbye, click-to-call and voice menus. Hello, Web Real-Time Communication.
There is life (or image) beyond the interlocutor. That's why our video solutions can live in different devices, make recording and sharing possible, as well as allowing the presence of several participants. In the Contact Center or in collaboration, in the office or remotely, the customer chooses. And we bring it to life.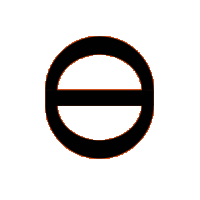 The truth is that it is one of the pillars of digital transformation. But it is also true that by itself, it is not enough. That's why, today, we look at communication in an integrated way, safe and with an eye on tomorrow. Step by step.
Nothing in the technological world can escape the rule of evolution. Nor the technologies of Customer Service and Contact Center. In the last 20 years, these have continuously evolved, improving the ease of use and, above all, the ability to interact in a single application. The simpler, the more effective. A t GMtel, we believe that only a multidisciplinary and integrative vision of the business and of the customer's objectives allows for the experience, certification and training – continuous – of the teams. Therefore, whether in the implementation or support of Automatic Service Systems, Voice Portals, Visual Portals, Quality, Customer Feedback, Webfeedabck, WorkForce Management or WorkForce Optimization, at GMtel we have never failed to develop specific skills in these technologies.
Data is always a lot of data. Therefore, being able to cross and unify those that result from customer interactions (front-office and back-office) seems ideal to us. Only then can we correlate and share information, which in turn increases the speed and accuracy in the decision process.
In large, or continuous service environments with greater diversity of services, planning can be a difficult game to fit in. Concerns about planning efficiency, as well as the effectiveness of schedules/scales/shifts and final skills, make this solution more than relevant.
Contact Center Virtualization
The point is no longer an issue: virtualization is imperative in the field of business technologies. Reducing and optimizing hardware platforms, and betting on productive and business applications, are the primary goal of all those seeking more efficiency, more agility and, of course, less cost.
Contact Center and Collaboration Software
Inbound or outbound campaigns, e-mails and chats (besides voice, of course), record of history of interactions on all channels, extraction of reports on operation and activity, real-time information and, if possible, IVR with option selection features. Sounds like a lot? It is. But it is possible.
Statistics say that "moments of truth" (interactions between companies and their customers) are the best representation of how the market sees the organization/company, and how the company addresses its market. We confirm that they are a valuable asset that enhances value creation for all parties.
Talking to a machine", which is like saying, "implementing automatic service mechanisms" has always faced some cultural barriers. Today, self-service services based on web and voice technologies - which is like "talking to a machine" - are the most effective solution between customers and companies.
As soon as we started, it became clear: for a proactive customer, a proactive market. It is clear, then, that we bet on solutions such as Dialers, which allow automatic calls (with or without hardware), and Outbound, which precisely manages those calls. With Avaya seal, of course.
It may look the same as Contact Center Virtualization, but it's not. While Virtual Contact Center refers to the virtualization of the service location, Contact Center Virtualization refers to the virtualization of the technology platform that supports it. One small detail, one big difference.
The data are many. And so are the doubts. "What happened?", "Why it happened?", "What will happen?" are questions that, today, can already be answered with the agility that the market demands. And who says agility, says specificity. Business Analytics solutions are, therefore, essential. By transforming data into intelligible information through mechanisms and statistical techniques, they are able to obtain traces or trends of market behavior, answering all the questions that arise in the decision processes.
Useful and accurate: when computed and tested, data can be used to automate and optimize business processes on an ongoing basis. Our experience in Business Analytics solutions has been very focused on the collection and processing of data related to Voice and Telephony, but today the realignment of this type of implementations for Text Analytics projects is already known. Here, we have developed projects in the Banking, Telcos and Outsourcers sectors, where the dimension justifies – and favours – decision making supported by objective and systematized information. At our side, we have had the manufacturers Avaya and Verint, with complete and sophisticated solutions for Business Analytics in Voice Statistics, Recording Statistics, Speech Analytics, Text Analytics, Desktop Analytics, among others, often complemented with Database and DataWarehouse systems.
There are many data: to transform them into information is to take advantage of the valuable asset generated by the organizations' activity.
Identification of patterns
Tell me what you do, I'll tell you who you are: today, it is possible to create models for identifying patterns of customer behavior.
Observed, decided: based on the statistics, it is possible to observe specific behaviors and support the decision in all areas of the company.
Avaya and Verint Technologies
We've already talked about Avaya here. A long-standing partner – and forever, we believe – it's one of the most prestigious manufacturers of Contact Center solutions and a leader in several markets. Originally and with many patents registered at Bell Labs, it has oriented its development towards open, convergent and innovative solutions, taking smart experiences to new levels: in the cloud, on site or in hybrid models. In its history, Omnichannel's collaborative solutions are told – thus helping the marketplace to guide communications to the next generation of engagement, connecting organizations and customers, workforce and communities. Always in a safe and intelligent way. Verint, with whom we have always walked side by side, is one of the most prestigious manufacturers of WorkForce Optimization solutions, oriented to Customer Engagement projects. The great recognition it has in the platforms of Speech Analytics and WorkForce Management is consolidated through the concept of "actionable intelligence", it uses as the base element of its technologies. For a world where little stops – and where data and information are multiplied – organizations become more capable if they have insights that allow them to anticipate, respond and act in a way – and at the right time.
Even if technology makes us feel the opposite, nothing – or anyone – is immune to failure. Even the most robust and resilient solution. That's why redundancy and high availability are more than common requirements today in implementations where business demands the maximum in the operationality of solutions – the maximum that occupies more than 100% of the time. So that we don't lose any – time, of course – we detect symptoms and anticipate failures, avoiding them. This process has proven to be more than relevant in the transition from hardware dependent solutions to virtualizable solutions and/or the cloud. How do they work? It's simple: through probes, queries and dialogue with different systems, they investigate the various components of the network and assess their health status. These components can be any software or hardware technology: telephones (IP, SIp or digital), servers, network switches, applications, virtual machines, machine components (disks, memory, etc.), SBC's (SIP), among others – all in multi-vendor environments. Then, it remains simple: if there is any kind of irregularity configured to generate alert, the support teams receive information, managing to anticipate, and even avoid, situations of potential service disruption. Perfect, right?
What can be better than detecting and correcting problems at the right time? Little, very little. By allowing quality of service monitoring, this type of solutions also allows the timely identification (often in real time) of traffic problems or degradation of network requirements, avoiding the perverse effects of low quality communications.
Identification of problems in Real-Time
In the world of voice and real-time interactions, there are tools for everything. Even for the identification of problems and their characterization.
Quality of service monitoring
For a good experience, a good monitoring. Hence, a good indicator of the quality of communication between the organization and its customers is fundamental.
Prevention and antecipation of problems
Anticipating problems can avoid… problems. Redundant? Yes. But it is certain that knowing the trends of technology behaviors helps to do so. And well.
IR-Prognosis Technologies
Complex, but now simple: if the modern world needs a complex range of technologies to keep it moving, we need solutions that simplify it. That's the goal of IR: to monitor and diagnose unified communications ecosystems and Contact Center, helping customers achieve 100% technological availability.
And it's so good to hear you.